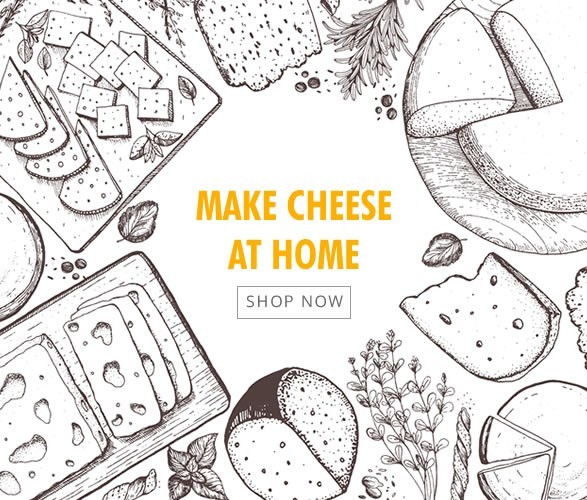 One of the oldest arts within the culinary world, early cheese making dates back to around four thousand years ago and has since enabled humans to produce an excellent source of protein and nutrients that holds many different guises, consisting of flavours, textures, aromas and colours.
Today, there is a growing number of individuals looking at ways to make their own cheese at home, rather than buying increasingly expensive produce from their local supermarkets.
Making cheese in your own kitchen or garage is easily achievable; however it does take good attention and dedication to achieve the best results possible. Usually using Cow, Goats, or Sheep's milk, Vegetable or Animal rennet and most importantly the correct Cheese Culture, cheese can be easily made at home, making sure to have the necessary cheese making supplies found here at Cheese-Yogurt-Making today.
Here at Cheese-Yogurt-Making we supply rennet for cheese making both Animal and Vegetarian Rennet, allowing the domestic and commercial manufacture of cheeses of all descriptions suitable for vegetarians and non-vegetarians. Providing the perfect base for any cheeses, whether your tastes fall towards a crumbly Lancashire or Stilton cheese or a soft and smooth Blue Vein, Cornish Pepper or Fresh Mozzarella, we provide you with the cheese cultures to make specific varieties of cheese, and the equipment to see you successfully creating the best cheeses within the sanctuary of your own kitchen, providing you with advice and guidance on the best ingredients, and tips on making cheese making.
What we offer you is the most current and advanced, cultures, and rennet for cheese making, preservatives and cheese coatings to enable the safe and healthy creation of any cheeses right within your home or business, for either vegetarian consumption or not. For certain cheeses, the addition of coatings further preserves the cheese itself.. You can create cheeses that offer a myriad of flavours and appealing contrasts of acidity, smoothness, creaminess and pungent, delicious aromas. Contact our team now for advice on Rennet, Cultures and all the cheese making ingredients you need to begin making cheese at home.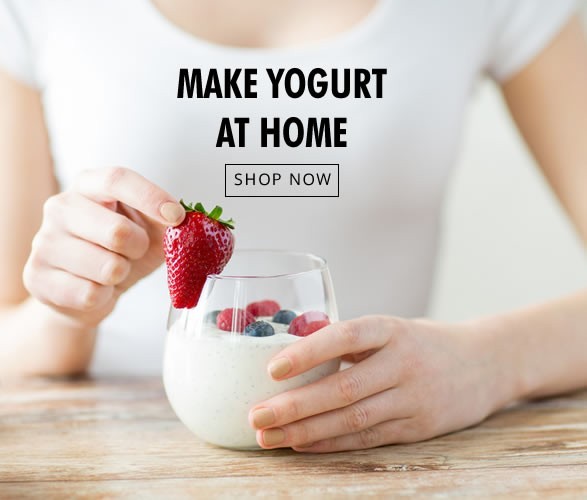 Choosing the right yogurt cultures is the most important step to take into consideration when starting off. The yoghurt culture is essentially in allowing your milk to begin the fermentation process. Here at Cheese-Yogurt-Making we offer a range of dedicated cultures to allow you to begin producing your homemade varieties.
Having everything required to produce delicious and healthy homemade yogurt, the world is your oyster when adding flavours, toppings or simply enjoying the zesty, smooth and creamy aftertastes of classic yogurt cultures. There is so much more to offer when creating your very own yogurt at home, incorporating probiotic elements to produce vitamin and nutrient rich snacks and dietary supplements that are as natural as possible.
Cheese-Yogurt-Making are a well established provider of yoghurt culture variants, offering you a trusted source everything you need when looking to create your own yogurts. Our emphasis is on presenting our customers with the advice and guidance to enable them to actively become well versed in making the perfect yogurt to match their preferences using a selected yogurt starter from our wide and interesting selection available here today.
Featured products
Cheese-Yogurt-Making
For those looking to start producing their own Yogurt and Cheese at home, we offer Starter Cultures and equipment for the production of Yogurt and Cheese for the Artisan Producer. The most important and essential item is the starter culture as this will give the character and flavours to your Yogurt and Cheese.